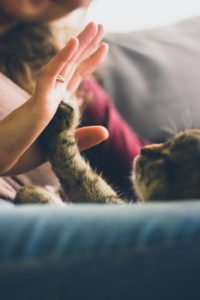 One of the many gifts our furry companions give us is that of touch—the primal pleasure of physical contact with a soft, warm, breathing body. Of course, the gift or touch can also come from flannel sheets, cozy bathrobes, hot baths or a favorite soft shirt.
What feels like a gift to your skin?
The Daily Compass offers words and images to inspire spiritual reflection and encourage the creation of a more loving, inclusive and just world. Produced by The Church of the Larger Fellowship, the Unitarian Universalist Congregation with no geographical boundary. Please support the publishing of The Daily Compass by making a $10 or $25 contribution (more if you can, less if you can't)! Thank you for your support!
Subscribe to Blog via Email