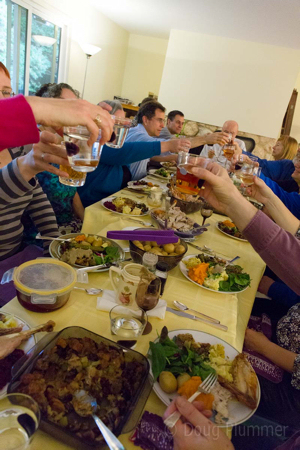 In cultures around the world, gathering together is an opportunity to wish good fortune, to note special milestones and to express hopes for the future. Which is say, a toast is essentially a prayer with a raised glass.
What toast will you offer the world today?
The Daily Compass offers words and images to inspire spiritual reflection and encourage the creation of a more loving, inclusive and just world. Produced by The Church of the Larger Fellowship, the Unitarian Universalist Congregation Without Walls. Please support the publishing of The Daily Compass by making a $10 or $25 contribution (more if you can, less if you can't)! Thank you for your support!
Subscribe to Blog via Email