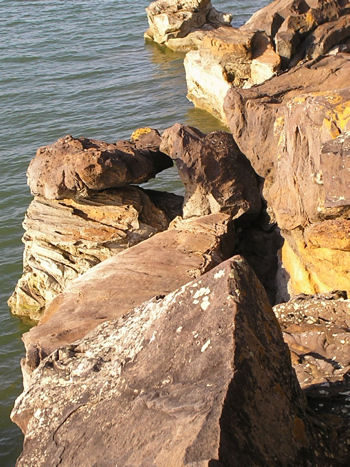 If you look at these twisted rocks the right way, you might see the shape of two alligators kissing. Or not. It all depends on the shape of your imagination.
What flight of fancy has struck you lately?
The Daily Compass offers words and images to inspire spiritual reflection and encourage the creation of a more loving, inclusive and just world. Produced by The Church of the Larger Fellowship, the Unitarian Universalist Congregation Without Walls. Please support the publishing of The Daily Compass by making a $10 or $25 contribution (more if you can, less if you can't)! Thank you for your support!
Subscribe to Blog via Email