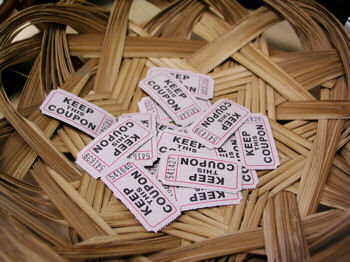 They say that you have to play to win, but the saying leaves out an important part of the equation. What is the prize that you really want? Are you buying your tickets for the jackpot that really means the most to you?
What jackpot do you most deeply hope you could win?
The Daily Compass offers words and images to inspire spiritual reflection and encourage the creation of a more loving, inclusive and just world. Produced by The Church of the Larger Fellowship, the Unitarian Universalist Congregation Without Walls. Please support the publishing of The Daily Compass by making a $10 or $25 contribution (more if you can, less if you can't)! Thank you for your support!
Subscribe to Blog via Email