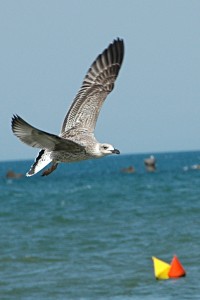 From the vantage of a bird in flight, everything looks very different than it does here on the ground. Each individual person and tree and building looks smaller, and you lose a lot of the details that you can see head on. But from above it is also easier to see patterns, how the pieces relate to each other, how everything connects.
What do you do to get a bird's eye view on complex problems?
The Daily Compass offers words and images to inspire spiritual reflection and encourage the creation of a more loving, inclusive and just world. Produced by The Church of the Larger Fellowship, the Unitarian Universalist Congregation with no geographical boundary. Please support the publishing of The Daily Compass by making a $10 or $25 contribution (more if you can, less if you can't)! Thank you for your support!
Subscribe to Blog via Email