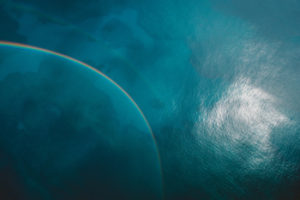 We search for signs of life out in space, but there is a world on our very own planet that most of us can hardly imagine. A world of beings without feet, of aliens with fins or tentacles, of creatures that can withstand enormous pressure, or glow in the dark or see the world through electrical signals or sound.
What of our world do you wish you could witness or understand?
The Daily Compass offers words and images to inspire spiritual reflection and encourage the creation of a more loving, inclusive and just world. Produced by The Church of the Larger Fellowship, the Unitarian Universalist Congregation with no geographical boundary. Please support the publishing of The Daily Compass by making a $10 or $25 contribution (more if you can, less if you can't)! Thank you for your support!
Subscribe to Blog via Email