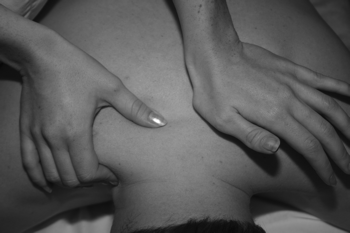 What happens in our lives, and in the broader world that touches us, is held in our bodies. Stress accumulates in the neck, the back, the stomach, in systemic changes such as inflammation. We carry the world with us, sometimes in ways that are painful. Finding ways to constructively hold things in tension is always a challenge.
What tension are you currently experiencing?  What helps you to let it go?
The Daily Compass offers words and images to inspire spiritual reflection and encourage the creation of a more loving, inclusive and just world. Produced by The Church of the Larger Fellowship, the Unitarian Universalist Congregation with no geographical boundary. Please support the publishing of The Daily Compass by making a $10 or $25 contribution (more if you can, less if you can't)! Thank you for your support!
Subscribe to Blog via Email