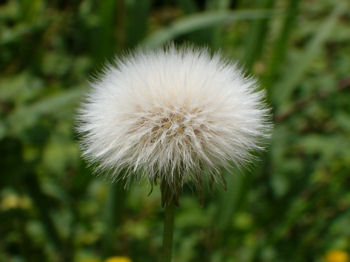 Any moment now a breeze or a child will come along and the dandelion puffball will be flying everywhere, hundreds of tiny parachutes dropping seeds in all directions. But not yet.
What in your life might change shape at any moment?
The Daily Compass offers words and images to inspire spiritual reflection and encourage the creation of a more loving, inclusive and just world. Produced by The Church of the Larger Fellowship, the Unitarian Universalist Congregation Without Walls. Please support the publishing of The Daily Compass by making a $10 or $25 contribution (more if you can, less if you can't)! Thank you for your support!
Subscribe to Blog via Email