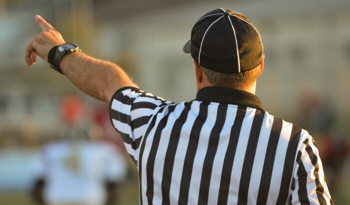 It's the job of the referee to know the rules of the game, and to make sure that everybody plays by those rules. There's many a work place, marriage or community that could benefit from having a referee on board.
What part of your life would be improved by having an impartial referee available
The Daily Compass offers words and images to inspire spiritual reflection and encourage the creation of a more loving, inclusive and just world. Produced by The Church of the Larger Fellowship, the Unitarian Universalist Congregation Without Walls. Please support the publishing of The Daily Compass by making a $10 or $25 contribution (more if you can, less if you can't)! Thank you for your support!
Subscribe to Blog via Email