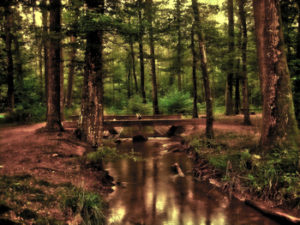 It's a great pleasure to go into the woods, to hike and enjoy the beauty of the natural world. And it is our nature as humans to want to improve on nature, to make things less wild and more convenient with paths and bridges and picnic tables.
How do you change the natural world to suit yourself? How do you change yourself to suit the natural world?
The Daily Compass offers words and images to inspire spiritual reflection and encourage the creation of a more loving, inclusive and just world. Produced by The Church of the Larger Fellowship, the Unitarian Universalist Congregation with no geographical boundary. Please support the publishing of The Daily Compass by making a $10 or $25 contribution (more if you can, less if you can't)! Thank you for your support!
Subscribe to Blog via Email