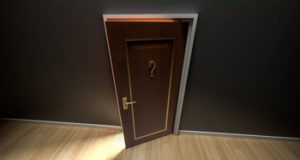 National Coming Out Day was envisioned as a way for LGBT folk to "take the next step" in being open in expressing the truth of their identity. But we all have ways we hide, and we all have ways we could take the next step in being vulnerable enough to tell our personal truth.
What would you like us to know about you?
The Daily Compass offers words and images to inspire spiritual reflection and encourage the creation of a more loving, inclusive and just world. Produced by The Church of the Larger Fellowship, the Unitarian Universalist Congregation with no geographical boundary. Please support the publishing of The Daily Compass by making a $10 or $25 contribution (more if you can, less if you can't)! Thank you for your support!
Subscribe to Blog via Email