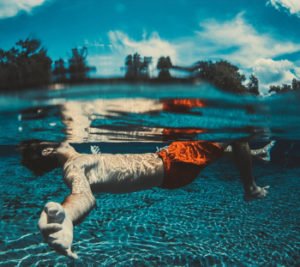 "Dory said, 'Just keep swimming.' But I've learned that if you find yourself overboard, you should just bring your knees into your chest and float to conserve energy. So my resilience tip is that floating works for me. There is wisdom in knowing when to rest and to cease from striving…that is if you want to survive."
―Hayley Solich
When has choosing inaction been the best choice for you to make it through?
The Daily Compass offers words and images to inspire spiritual reflection and encourage the creation of a more loving, inclusive and just world. Produced by The Church of the Larger Fellowship, the Unitarian Universalist Congregation with no geographical boundary. Please support the publishing of The Daily Compass by making a $10 or $25 contribution (more if you can, less if you can't)! Thank you for your support!
Subscribe to Blog via Email