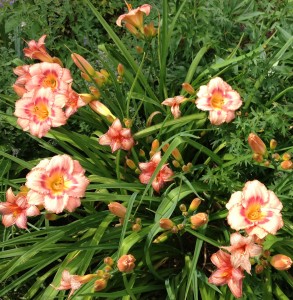 The blossom of a day lily shows its beauty for only a single day. But the plant blooms for a whole season, since it holds a whole community of flowers which open and bloom and die in their own time.
What community makes you feel that what matters most to you will continue even when you yourself are gone?
The Daily Compass offers words and images to inspire spiritual reflection and encourage the creation of a more loving, inclusive and just world. Produced by The Church of the Larger Fellowship, the Unitarian Universalist Congregation with no geographical boundary. Please support the publishing of The Daily Compass by making a $10 or $25 contribution (more if you can, less if you can't)! Thank you for your support!
Subscribe to Blog via Email