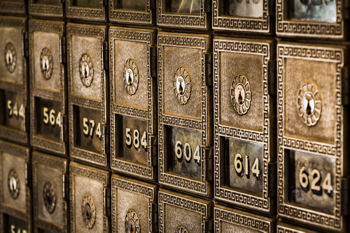 People rent safe deposit boxes to store valuables like jewelry, important documents and precious heirlooms. But what if there were a bank with more metaphysical safe deposit boxes where you could store less tangible things, like hope or courage or idealism, so that you didn't have to risk losing them?
What intangible thing do you wish you could safely store to make sure you could have it later?
The Daily Compass offers words and images to inspire spiritual reflection and encourage the creation of a more loving, inclusive and just world. Produced by The Church of the Larger Fellowship, the Unitarian Universalist Congregation with no geographical boundary. Please support the publishing of The Daily Compass by making a $10 or $25 contribution (more if you can, less if you can't)! Thank you for your support!
Subscribe to Blog via Email