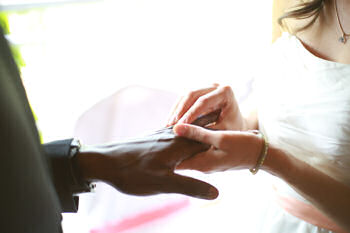 A wedding is an explicit covenant, a ceremony in which a couple recites vows about how they will live their life together. It is, importantly, a public ceremony in which the community witnesses and blesses those promises.
How has a community supported you in keeping covenant?
The Daily Compass offers words and images to inspire spiritual reflection and encourage the creation of a more loving, inclusive and just world. Produced by The Church of the Larger Fellowship, the Unitarian Universalist Congregation with no geographical boundary. Please support the publishing of The Daily Compass by making a $10 or $25 contribution (more if you can, less if you can't)! Thank you for your support!
Subscribe to Blog via Email