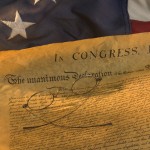 Is Presidents Day a celebration of Washington's birthday, both Washington and Lincoln's birthdays, or a celebration of presidents in general? Does it really matter? Maybe what we really need is a Citizens Day, in which we all celebrate the rights and responsibilities of citizenship, honoring participatory democracy itself.
How do you honor your role as a citizen by participating in the democratic process?
The Daily Compass offers words and images to inspire spiritual reflection and encourage the creation of a more loving, inclusive and just world. Produced by The Church of the Larger Fellowship, the Unitarian Universalist Congregation Without Walls.
Podcast: Play in new window | Download