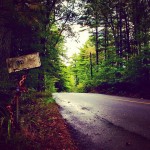 This mailbox looks as if it's been waiting for the mail to come for some time, with deliveries, perhaps, few and far between.
What have you waited and hoped for the longest?
The Daily Compass offers words and images to inspire spiritual reflection and encourage the creation of a more loving, inclusive and just world. Produced by The Church of the Larger Fellowship, the Unitarian Universalist Congregation Without Walls.