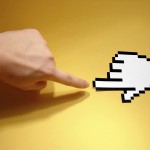 "What we are reluctant to touch often seems the very fabric of our salvation."
― Don DeLillo
Who are you reluctant to contact or acknowledge? How might they be an agent of your salvation?
The Daily Compass offers words and images to inspire spiritual reflection and encourage the creation of a more loving, inclusive and just world. Produced by The Church of the Larger Fellowship, the Unitarian Universalist Congregation Without Walls.