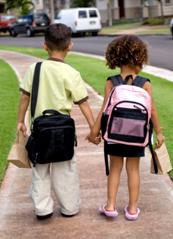 Most children have been back to school for a week or more, but somewhere in my consciousness, the day after Labor Day is fixed as the return to school. So I'm thinking that for those of us who left formal schooling behind many years ago, maybe today should mark Learn Something Day. Of course, any day is a good day to learn something new, but today could be an exceptionally good day to stretch your mind a bit.
What might you explore today about our amazing world and the people and other beings we share it with?
The Daily Compass offers words and images to inspire spiritual reflection and encourage the creation of a more loving, inclusive and just world. Produced by The Church of the Larger Fellowship, the Unitarian Universalist Congregation Without Walls.