Inspiration: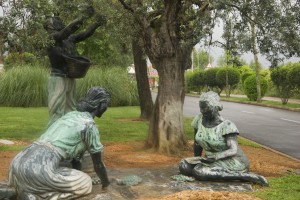 How will you find joy today in work well done?
Meditations in Joy
Find something that gives you pleasure—a favorite piece of music, or a cupcake, or a dip in the pool on a hot day or a walk in the woods (with a dog!) or whatever you like. Just choose something, and be in that joyful experience with your whole body. Pay attention to your skin, your tongue, the palms of your hands. Notice the pace of your heart or the tingling in your toes. Every time something tries to pull you away from your joy, brush it off, and come back to the pleasure of the moment.
BY REV. DR. LYNN UNGAR, MINISTER FOR LIFESPAN LEARNING, CHURCH OF THE LARGER FELLOWSHIP 
The Daily Compass offers words and images to inspire spiritual reflection and encourage the creation of a more loving, inclusive and just world. Produced by The Church of the Larger Fellowship, the Unitarian Universalist Congregation Without Walls.