Inspiration: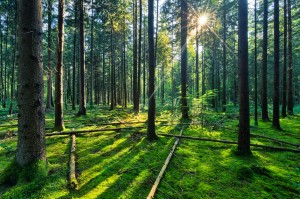 When the green woods laugh with the voice of joy,
And the dimpling stream runs laughing by;
When the air does laugh with our merry wit,
And the green hill laughs with the noise of it.
–Lord Byron
Nature
Why would we, as adults, feel the need for free time in nature?
I always believe in the value of doing what our heart calls out for. Your heart knows, your soul knows, your inner child knows that being outside is good. Your heart knows that looking out a window at trees feels better than looking out at a wall. Your heart knows that something about standing on the edge of the ocean having the worries blasted out of you by the blustery winds has the power to change the course of your week.
BY DARCEY LAINE, MINISTER, UNITARIAN UNIVERSALIST CHURCH OF ATHENS AND SHESHEQUIN, PENNSYLVANIA TO READ MORE

The Daily Compass offers words and images to inspire spiritual reflection and encourage the creation of a more loving, inclusive and just world. Produced by The Church of the Larger Fellowship, the Unitarian Universalist Congregation Without Walls.