Inspiration: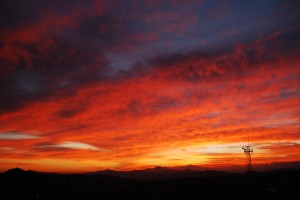 He who binds to himself a joy
Does the winged life destroy;
But he who kisses the joy as it flies
Lives in eternity's sun rise.
–William Blake
A Direction of the Heart
Much of the history of liberal religion, in general—and Unitarian Universalism, in particular—has been devoted to crafting an approach to religion that is more rational, more reasonable, more intellectually coherent, and more congruent with empirical evidence than more traditional belief systems.  I celebrate our cultivation of reasonable religion.  But the life decisions we make—great or small—rarely lend themselves to purely rational processes.  The value judgments we all make on a daily basis—about what we eat, who we love, what we enjoy, what work we undertake—may all lend themselves to attempts at rational explanation by social scientists but arriving at those personal judgments is anything but a purely rational exercise.
What separates the sanctuary from the laboratory, the church from the academy, the congregation from the learned society, is the richness of human feeling that goes into shaping and expressing the values we affirm and promote.  And so we strive to find the balance between head and heart, to create a worldview that meets our deepest emotional needs without acquiescing to the ridiculous.  A faith which represents a direction of the heart need not be grounded in simplistic sentimentalism or frivolous feeling – although sentiment and feeling will be found within it – perhaps even simplicity and a certain measure of frivolity, but it will esteem love and compassion, kindness and responsibility.

by Rev. Stefan Jonasson TO READ MORE  
—
The Daily Compass offers words and images to inspire spiritual reflection and encourage the creation of a more loving, inclusive and just world. Produced by The Church of the Larger Fellowship, the Unitarian Universalist Congregation with no geographical boundary. Please support the publishing of The Daily Compass by making a $10 or $25 contribution (more if you can, less if you can't)! Thank you for your support!
Subscribe to Blog via Email