Inspiration: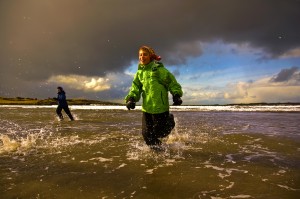 Do what brings you joy by finding joy in what you do.
To Be Joyfully Determined
So often we focus on what is wrong, and we let that determine the course of our lives. What if we choose instead to focus on what is right, on what makes us happy, on what fulfills us? What if we choose instead to be joyfully determined?
Start with joy. Ask yourself: What brings me joy? Ask this every single day. Notice the answers. Remember the answers. And be joyful.
by Joshua Mason Pawelek, minister, Unitarian Universalist Society: East, Manchester, Connecticut  TO READ MORE
–
The Daily Compass offers words and images to inspire spiritual reflection and encourage the creation of a more loving, inclusive and just world. Produced by The Church of the Larger Fellowship, the Unitarian Universalist Congregation Without Walls.