Inspiration: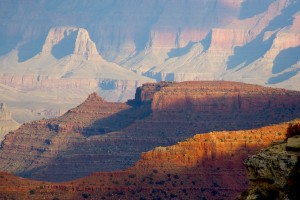 Where do you look for traces of the Holy?
Transcendence and the Holy
Transcendence does not mean that the holy exists separately from the beauty and heartbreak of life on earth, which pulses in our bodies and daily lives (immanence). Rather, divine mystery is woven throughout every moment of time, every cell of our aging and imperfect bodies, every interaction and choice. Our spiritual practice is to remember to see it!
I don't know a God who is a big abstract perfect God…a being in the sky, removed from life on the earth. Sky and earth are as inseparable from one another as breath and body. This is not some remote abstract principle. Try holding your breath and see how long you make it!
I have always felt that worshipping the remote God of abstraction is similar to being devoted to a parent who is never present, lavishing the absent one with longing and adoration, while not recognizing the worth of the one who is there day after day, preparing meals, caring for us. We can, instead, commit our lives to seeing holiness as what is right here, rather than something that we long for in some other time and place.
BY MEG RILEY SENIOR MINISTER, CHURCH OF THE LARGER FELLOWSHIP TO READ MORE
–
The Daily Compass offers words and images to inspire spiritual reflection and encourage the creation of a more loving, inclusive and just world. Produced by The Church of the Larger Fellowship, the Unitarian Universalist Congregation Without Walls.