Inspiration: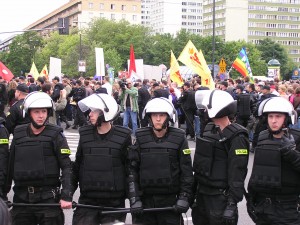 "Never doubt that a small group of thoughtful, committed citizens can change the world. Indeed, it is the only thing that ever has." – Margaret Mead
Occupy Religion
If it weren't for the fact that I am one of the Protest Chaplains I'd have given up on participating in OccupyBoston. More and more in my life I am wanting spiritual grounding to my actions. I don't want to protest any longer for the sake of protesting, and I don't want to walk the streets with a sign just to say I was there. I don't like the idea of getting arrested without a really solid moral backing and I am uncertain about how I feel about chanting slogans like, "Feed the poor, eat the rich!"
I am there because I have to be; because my beliefs instruct me on calling for democracy, equity, dignity, world community, and peace. I'm there because I want to live out democracy, yes, but I also want to live out my faith. I want to be there to hold hands and pray AND to march in the streets for effective and meaningful social change; but I no longer want to do one without the other.
by Andrew Coate TO READ MORE
The Daily Compass offers words and images to inspire spiritual reflection and encourage the creation of a more loving, inclusive and just world. Produced by The Church of the Larger Fellowship, the Unitarian Universalist Congregation Without Walls.